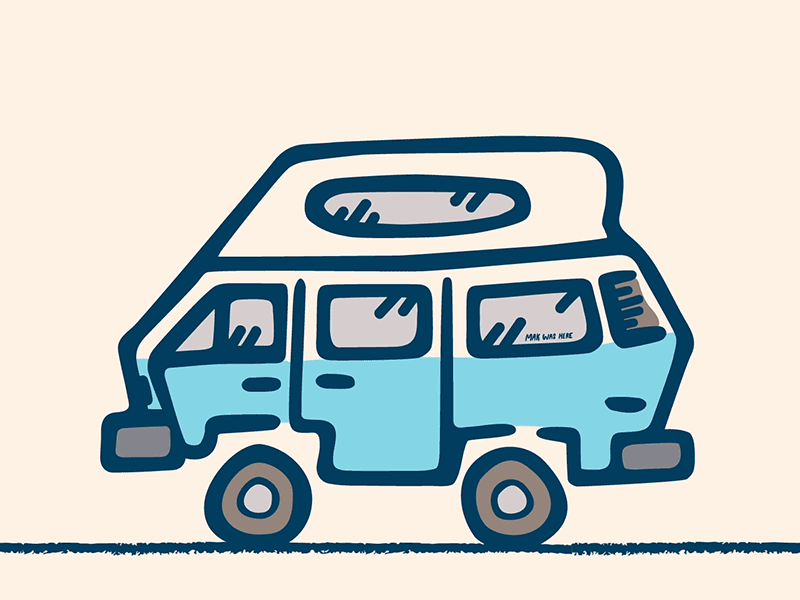 The small dark red dots are designated campsites. The bigger color-coded dots are some of our favorite places to spend time on Kauai. The most amazing places you will discover will be on foot, explore!
​

Covid update- We recommend Kumu Campground as home base. They take reservations, centrally located Eastside on great beach and only $15-$20 per person per night. Bathrooms, hot showers, and even a kitchen area with charcoal BBQs. YMCA Camp Naue is beachfront on north shore and accepts camper vans, $20 per person per night. Contact them 2 days before you plan to camp there. Here is the update for all County Campgrounds:
Recreational camping will be open to the general public starting on the following dates.
• 'Anini and Anahola Beach Parks – April 30, 2021;
• Lucy Wright Beach Park – May 21, 2021;
• Lydgate Beach Park – June 25, 2021; and
• Salt Pond Beach Park – July 23, 2021.
After these opening dates, only individuals with recreational permits from the county Department of Parks and Recreation, as described in Chapter 19 of the Kaua'i County Code, will be allowed to camp at county beach parks. Camping permit applications are not being accepted at this time; however, more details will be announced prior to the park openings.
County park rangers will continue to remind individuals occupying these parks of the upcoming changes as each closure date draws near.
During the transition periods, the Department of Parks and Recreation will be conducting site cleanup, grounds maintenance, and facility repairs. Community groups interested in assisting the department with these efforts are encouraged to call 241-4460 to coordinate.
For more information about county camping permits and the Department of Parks and Recreation, please call 241-4460.
​
You should have your 1st-night location nailed down before you arrive. Due to covid closures, we recommend setting up base camp at Kumu Campground. Nice sandy beach and great place to start. Explore the island and often camping is as easy as pulling to a secluded spot to sleep for the night. Located on the North shore, is Anini Beach Park. A very far out reef makes the water calm and waveless almost all the time. Good shell collecting, snorkeling, and kiteboarding. There are two state campgrounds that might be open. One is Kokee which is up in the cold Waimea canyon area you can get your permit online. Another is a hike in only wilderness Park in Haena. There are two private campgrounds, one is Kumu which is on the east side of the island on the beach it can be reserved online then there's the YMCA campground on the North shore that has to be reserved in person. The county campgrounds, there are seven of which all are closed but may be opening soon. Permits are sold at the county building and in small towns around the island. Polihali is closed and we do not allow our campers there anyway due to rough 4 wheel drive muddy road. We also do not recommend Kokee area camping as it is super hard on the heavy campers because of steep climb and decent.
Obviously the biggest perk is the year-round good weather. In Hawaii, you never have to line the inside of your VW camper with foil to keep warm in the middle of a January night.
On all islands, there are still miles of coastline where you can find a spot to park your bed. There is a law in Hawaii that loosely states: If you are fishing at the beach (a pole in the sand, with fishing line cast into the ocean), you are legally allowed to stay at any public beach overnight any day of the week. So pull up in your van, cast a line, and hang out until the sun comes up.
There are a few county beach parks that sell permits for beach park camping. Usually those official parks are in nice areas, and they provide bathrooms and public showers. I recommend doing this if you plan on camping in a big group.