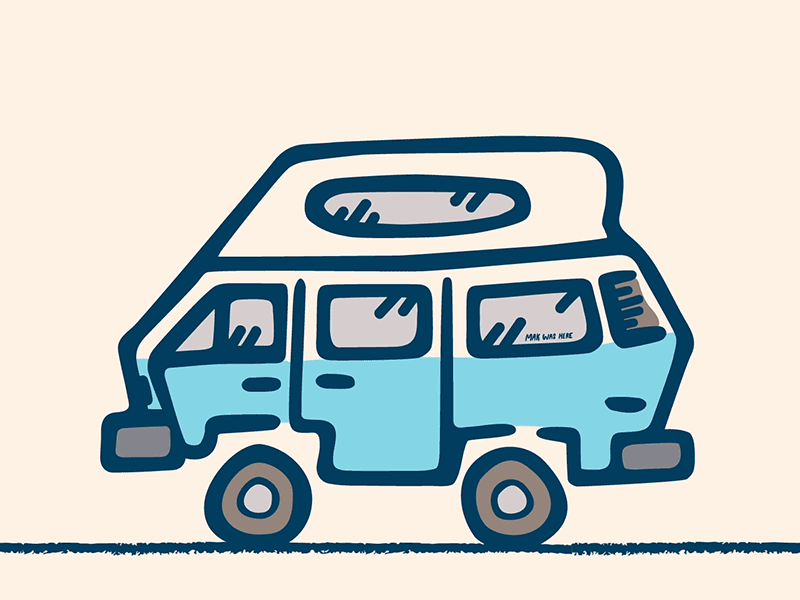 We all like to use our personal insurance when renting a car. It usually works great on a passenger vehicle. As soon as "Camper" and "Plumbing" come into play, passenger policies disqualify themselves.
​
Qualifying the Driver
​
- In the last three years I have not been convicted of driving while intoxicated (DWI) violation
- In the past three years I have not been guilty of more than one of the following:
- Manslaughter or negligent homicide,
- A felony involving a motor vehicle,
- Racing or engaged in a speed contest,
- Hit and run,
- Reckless driving,
- License suspected for points,
- Driving while license suspended,
- Fleeing or eluding arrest,
- Having multiple driver's licenses that have not been uploaded and disclosed
- Being at fault for an accident.
The following damages to the recreational vehicle are not covered or are excluded:
Preexisting damage - so make sure you document preexisting damage so you can show this is not your liability,

Normal Wear and Tear, freezing, mechanical or electrical breakdown,

Flat Tires unless they are damaged in an accident or are stolen,

Chipped Windshields, unless they are damaged in an accident,
Reckless Use (backing up)
ANY INTENTIONAL DAMAGE, YOU ARE 100% LIABLE FOR ANY INTENTIONAL DAMAGE OR VANDALISM YOU CAUSED TO THE RECREATIONAL VEHICLE,

BACKING UP OR PARKING WITHOUT A SPOTTER IS RECKLESS USE OF THE RECREATIONAL VEHICLE AND IN SUCH AN EVENT YOUR DEDUCTIBLE IS $20,000 OR WHEELBASE DECLINE THE AVAILABILITY OF THE HIGHER DEDUCTIBLE AND HOLD YOU 100% RESPONSIBLE FOR ANY DAMAGES
Guest Obligations:
We can't be there when you check-in and check-out your RV, and you as the Guest are responsible for paying the deductible in the event of damage or paying for the full extent of the all damages in some circumstances (typically reckless or intentional or illegal acts). You are also responsible for being honest with us and providing us with a true copy of your driver's license and in declaring your past driving offenses to qualify for our insurance. So with that in mind, be sure to:
USE A SPOTTER BACKING UP OR PARKING, doing so without one is reckless and your deductible is $20,000 or you could be 100% liable for the damages caused,

On check-in list any preexisting damage on the check-in form,

On check-in you go through the check-in process online, INSURANCE WILL ONLY ATTACH AND BE IN EFFECT ONCE THE VEHICLE IS CHECKED IN AND REQUIRED FIELDS ARE COMPLETED.

On check-out list and document (upload photos) of any new damage caused during the rental,

If you have a claim, make that claim promptly following the instruction and forms on the Check-Out Form, and in no event later than 90 days,

You protect the salvage value or otherwise mitigate damage.
​
​